SMART UI
A PC-Based GUI (Graphical User Interface) for complete system control that can be integrated on new robot systems, or retrofitted to older existing systems. We designed SMARTUI to be an intuitive object-based operator interface that is IIoT (Industrial Internet of Things) friendly, and ready to interface into your manufacturing plant information systems.
SCREENSHOT EXAMPLES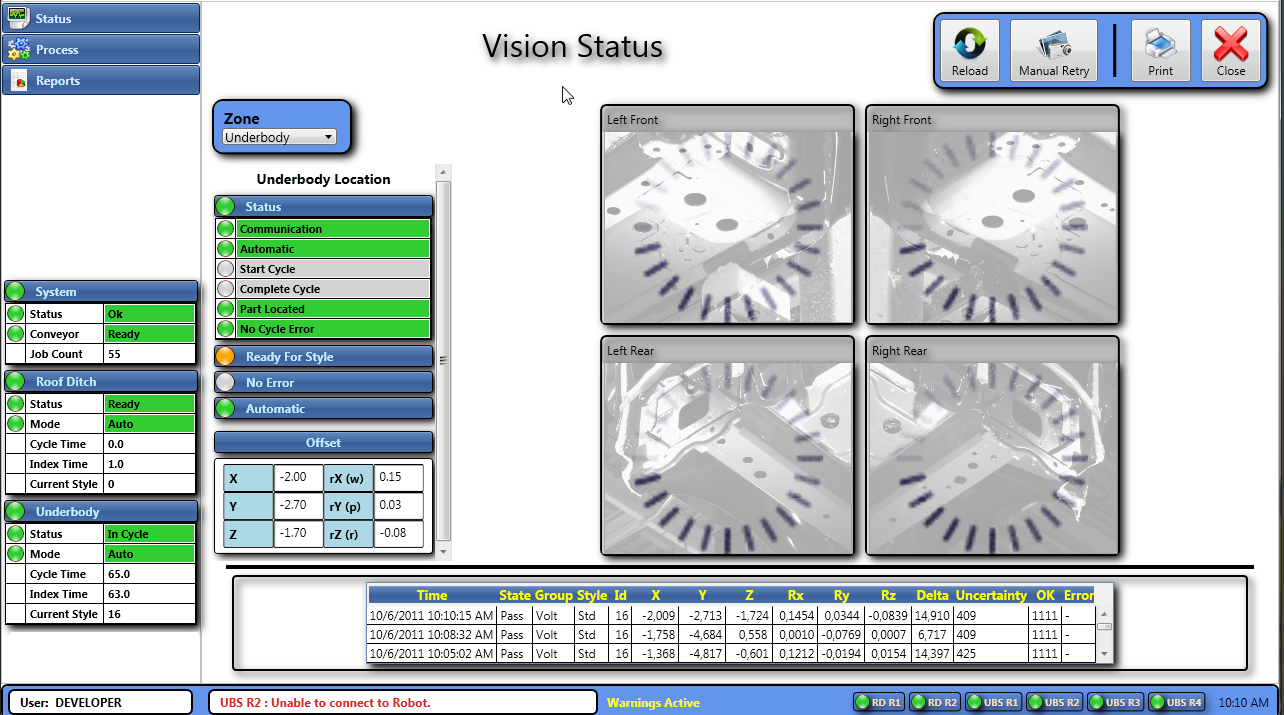 ADVANCED VISUALS and GRAPHICS
POWERPAINT is designed in the Windows Presentation Foundation (WPF) is a user interface development environment. This advanced environment provides access to more advanced visuals, such as interfaces that incorporate documents, media, two- and three-dimensional graphics, animations, Web-like characteristics, and more. For a general overview, see Introducing Windows Presentation Foundation.
objects based data tables
Storing data in objects allows for intuitive data display that you can move and "pop-up" as needed. Instead of having a heavy-menu-driven, we design a multi-window experience, to allow users to focus on only the important information they need at one time.
works with your standard PC-Security-Protocols
We have implemented the PC Based SMARTUI system in large automotive manufacturers and general industrial plants, each with their own security protocols for PC Based Applications.
BENEFITS - WHY USE SMARTUI
Easy to Learn and Use

Hardware Independent

Extendible Simultaneously Displayed Windows

Graphical Data Entry

Graphical Data Feedback in Real Time

Baseline Data Storage (Keep Your Initial Settings In-Tact)
Alternative Data Sets

Data Change Monitoring and Reporting (Know and Track when Changes are Made)

Fault and Warning Monitoring and Reporting

Motion Simulation and Graphical Motion Setup

Runs on Microsoft Windows 7
CONTACT US
FOR MORE INFORMATION